QuickBooks Desktop Premier 2020 Canadian
QuickBooks Desktop Premier  helps you organize your business finances all in one place so you can complete your frequent tasks in fewer steps. Easily get set up, learn and use. No accounting knowledge is necessary and you can quickly import your data from a spreadsheet. Easily create invoices and manage expenses. And, QuickBooks Desktop Premier ensures you'll have reliable records for tax time. Have questions? Step-by-step tutorials show you how to create invoices, record expenses and more.
Features
New QuickBooks Desktop Premier Software
Organize finances and payroll in one place, and save time on everyday tasks.
Get all QuickBooks Pro Desktop features, plus industry-specific tools and reports.
Automated Reports. Customize your reports and schedule them to be generated and emailed automatically.
Multi Monitor Support. Get work done significantly faster with windows open across multiple monitors.
Chart of Accounts Search. Easily find an account or sub-account with an added search bar in the Chart of Accounts. Search by account name or number.
Get answers about your business and use easy-to-see filters within the report to make data easier to interpret.
Track how your business is doing with one-click financial, tax and sales reports.
Smart Search
Report Filters
Improved Multi-User Support
Remind users of undeposited funds
Showing company file name in deposits summary
Get the information you need with easy-to-use reports. View income and expense trends by category.
Get a real-time view of your business activities with Company Snapshot
NEW: Scheduled customer payment reminders – QuickBooks Premier
NEW: Automated Payment Reminders – QuickBooks Desktop Premier
NEW: Payroll status for Direct Deposit customers – QuickBooks Desktop Premier
NEW: Improve customer service by combining all invoices meant for a single customer
Includes Industry Editions – Just Choose An Industry During Setup
General Business
Easily manage inventory items
Quickly locate items and complete inventory related tasks all in one place using the Inventory Center in QuickBooks Desktop Premier.
Track your balance sheet by class
Use this built-in, easy-to-access report to track financial data separately by location, department, or profit center.
Bill clients progressively by job phase
Track and bill clients by time and material, job phase, or percentage completion, whatever works best for your unique business.
Contractor
Create 'Jobs by Vendor' report
Organize your job costs by vendor, and see which vendors still need to be paid.
Create job estimates and track change orders
As a job changes simply enter change orders into the estimate to keep track of the changes and their impact on your bottom line.
Analyze job profitability
Customized job cost reports allow you to see a job's profitability on a detailed, task-by-task level.
Manufacturing & Wholesale
Track inventory reorder point by vendor
Track inventory and set optimal inventory levels. Run a report showing items that need reordering.
Track profitability by product
Keep track of your biggest moneymakers so you'll know which products to promote and keep in stock, and which to drop from your line.
Easily prioritize which orders to fulfill
See all open sales orders and prioritize them how you want. Instantly see which orders can be shipped and which can't.
Nonprofit
Create end-of-year donation statements
See who your biggest donors are and track their contributions.
Create Form 990 (Statement of Functional Expenses)
Identify your expenses for presentation to your board, major donors, and the IRS.
Run donor contribution summary reports
Track each donor's contribution total as needed.
Professional Services
Track unbilled time and expenses
See all clients with unbilled time and expenses by employee, project, client or service on a single screen. Easily send an invoice in just a few clicks.
Set different billing rates by employee, client, and service
Pay and get paid the right amount by quickly and easily setting different billing rates.
Analyze profitability by project and client
Reports like Billed vs. Proposal by Project, Cost-to-Complete by Job, and Job Costs by Job and Vendor help you stay on top of which projects are most profitable.
Retail
Easily track sales results
Track sales accurately and flexibly with the Sales Summary Form. Enter total payments and taxable/non-taxable sales for the day, week, or any time period you choose.
Stay on top of inventory and costs
Easily track inventory and set reorder points.
Run a profit and loss report
Easily compare one month's profit and loss against another.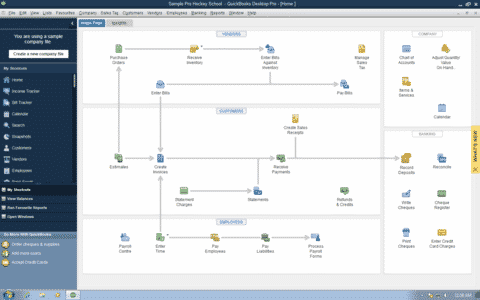 Organize everything in one place
Easily create and customize estimates, invoices, and statements.
Get customers to pay you faster with a Past Due stamp for invoices.
Manage vendors and expenses easily – enter, track, and pay bills.
Get complete and reliable records at tax time.
Download your online banking transactions directly into QuickBooks Desktop Premier.
Increase your productivity significantly with Multi-Monitor support.
Track how your business is doing
Get the information you need with easy-to-use reports.
Get an end to end view of all income related transactions with Income Tracker.
See your complete business performance in one click with Insights Home Page.
Gain more insights from more reports at the same time, or use two different monitors for two different company files with our multi-monitor support.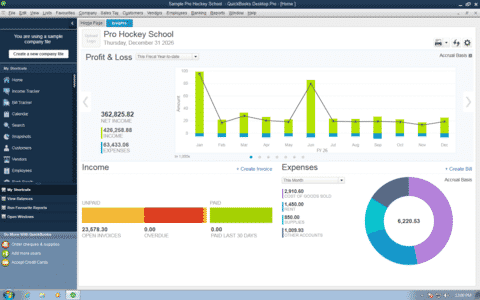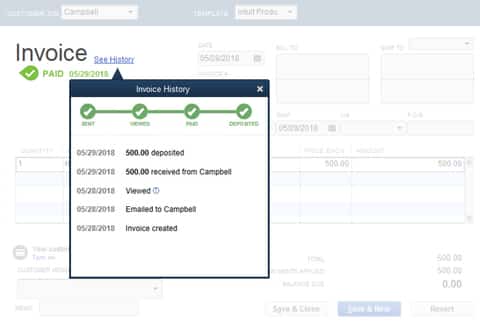 Invoice Status Tracker
See the status of invoices you have sent at a glance.
Be able to track if customers have viewed your invoice.
Help manage and improve your cash flow by knowing when to follow up with customers.
Cheque to Bill Pay
Easily keep track of what is owed to vendors, from cheque to bill pay.
Prompts customers to link cheques to open bills.
When writing a cheque to a vendor, it shows bills open for only that vendor.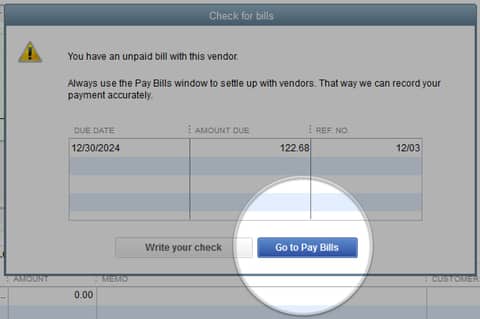 All the tools you need to save time and confidently run your business

Create invoices and track sales
Easily create invoices and sales receipts to keep track of who owns you money, what they bought, and when they paid you.

Gain insights into your business
Track how your business is doing with one-click financial, tax and sales reports.

Reconcile online banking
Save time on data entry – download your online bank transactions directly into QuickBooks.

Stay on top of your expenses
Clearly see bills and purchase orders at one place. Track what's paid or owed, and take immediate action on unpaid bills.

EFILE GST/HST to the CRA
Save time, paper and stamps – with just a few clicks send your GST/HST forms electronically to the CRA. Canadian edition.

Batch Delete Transactions
Save time by removing duplicate transactions or entry errors from the forms sections in a single step.

Invoice Tracker
Improve your cash flow by tracking invoice status at a glance.

Cheque to Bill Pay
View unpaid bills from a vendor to easily manage payments

Transfer Credits
Transfer customer credits across jobs quickly and easily.
Need to pay employees?
Save time running right inside QuickBooks with the QuickBooks Desktop Pro + Payroll bundle.

Quickly pay employees
Simply enter hours and let QuickBooks Payroll do the rest.

Easily remit payroll taxes
QuickBooks Payroll tracks provincial and federal taxes and automatically fills in T4/RL-1 forms, making them simple to remit – even EFILE2.

Automatically stay up to date
We automatically send you payroll updates when they become available, so your tax tables are always up to date.
Compare Features: Choose the Desktop product that fits your business
QUICKBOOKS DESKTOP PRO 2020
QUICKBOOKS DESKTOP PREMIER 2020
Get started fast with guided setup


Import data from Excel and more


SAVE TIME ON EVERYDAY TASKS
Create professional estimates and invoices


Track sales, sales taxes and expenses




Be ready at tax time with easy, reliable reports


Organize your business in one place with Customer, Vendor and Employee Centres


Download your bank transactions


Track inventory, set re-order points, create purchase orders


Work in more than one currency


Allows more than one user at a time
1 included up to 3
(each sold separately)
2 included up to 4
(each sold separately)
GET BUSINESS INFORMATION YOU NEED
Get financial, sales and tax reports in one click
Get financial, sales and tax reports in one click


Uncover business insights with industry-specific reports

TOOLS TAILORED TO YOUR INDUSTRY
Set product/service prices by customer type

Track costs for assembled products and inventory

Create sales orders and track backorders


If you're not completely satisfied with your purchase, you can get your money back. To receive a refund of the purchase price, excluding shipping & handling, you must request a refund within 60 days of purchase with a dated receipt.
Windows 8.1 Update 1, or 10 (all editions including 64-bit, natively installed) (not compatible with Mac)
Windows Server 2008 R2 SP1, 2012, 2012 R2, 2016, 2019
2.4 GHz Processor
4 GB minimum, 8 GB of RAM recommended
Minimum 2.5 GB of available disk space (additional space required for data files)
Optimized for 1280X1024 screen resolution or higher, supports up to 2 extended monitors
Optimized for Default DPI settings
Payroll and online features require Internet access (1 Mbps recommended speed)
Product registration required
Canadian edition