We Have The #1 Manufacturing and Inventory Management Software for QuickBooks
Fishbowl integrates with the most popular business solutions to automate your critical business processes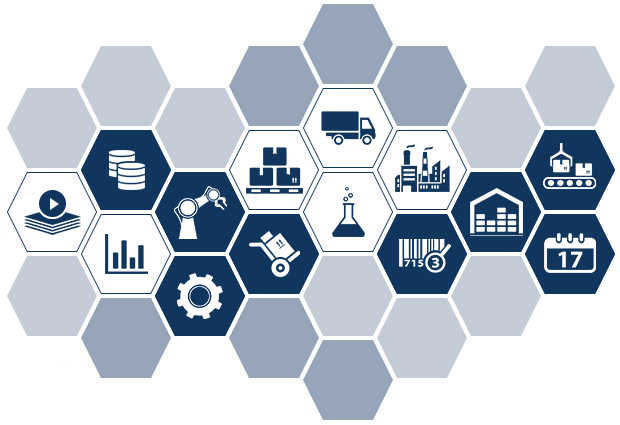 Streamline Your Operations
Whether you are manufacturing, distributing, selling, servicing, or just managing goods, Fishbowl can handle your processes with ease.
Better automation through integration
Fishbowl integrates with the most popular business solutions to automate your critical business processes and improve efficiency.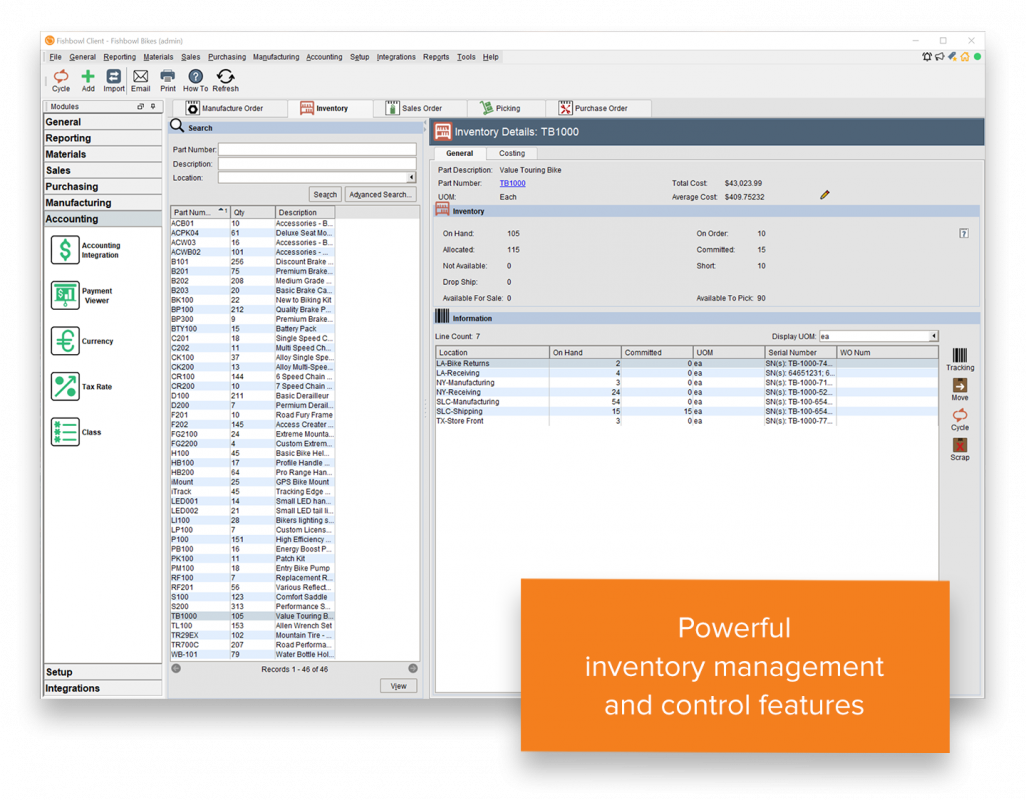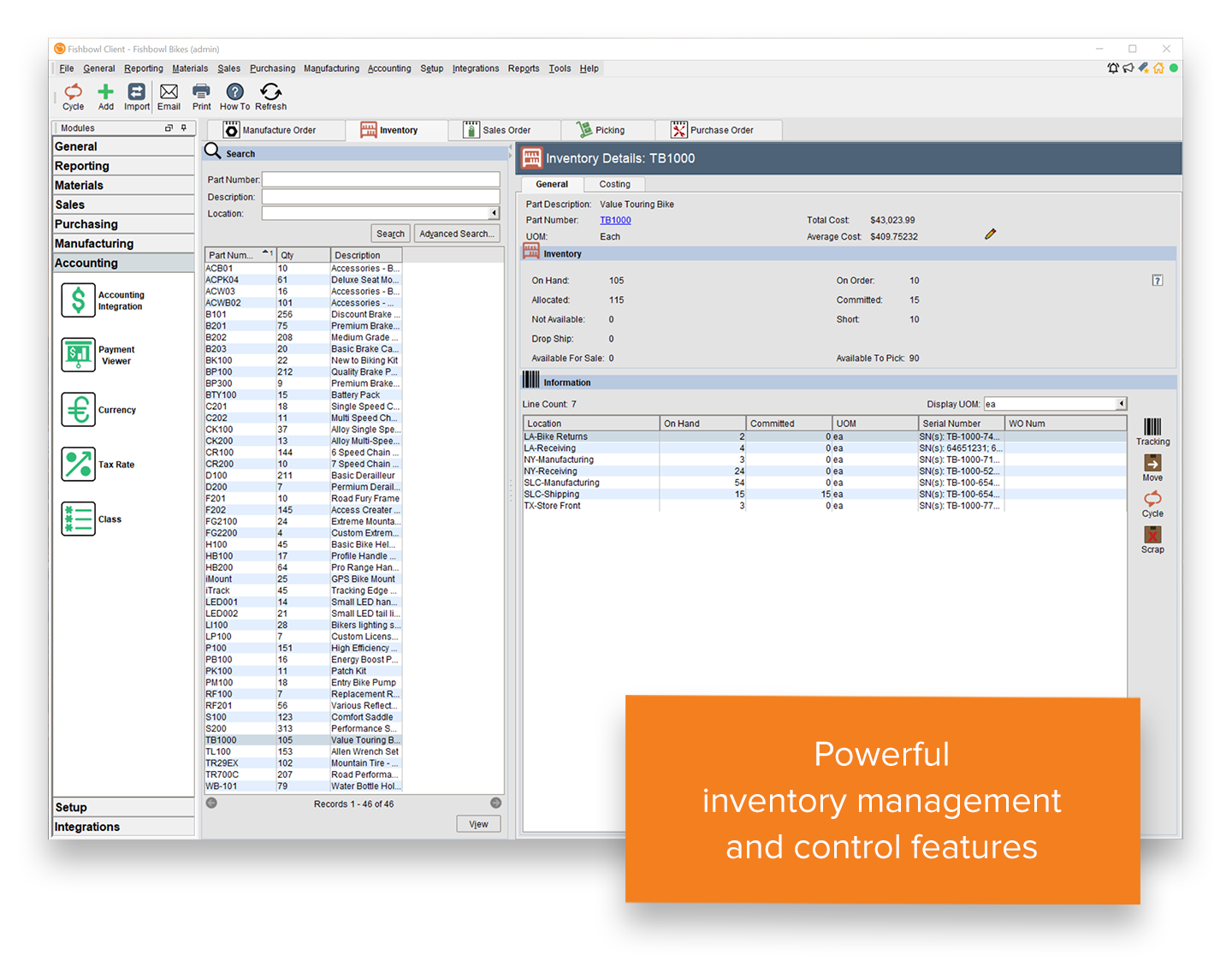 Fishbowl Warehouse (FBW) offers advanced inventory management features to help your business manage multiple warehouses, track parts using a variety of criteria (such as serial numbers, lot numbers, expiration dates, and revision levels), set up auto reorder points to prevent stockouts, generate barcodes and use scanners, and a whole lot more. Automate order creation with our EDI, CRM, and ecommerce integrations. Control the flow of your inventory and know where everything is in real time. Fishbowl helps you be proactive with your inventory, not just reactive.
Easily generate and print barcodes
Automate the reordering process
Quickly pick, pack, and ship products
Track and receive shipments efficiently
FBW integrates seamlessly with every desktop version of QuickBooks, as well as QuickBooks Online. In fact, Fishbowl is the #1 warehouse management software for QuickBooks users because it's so useful to them. Save yourself time and money and make your accountant happy by integrating Fishbowl and QuickBooks.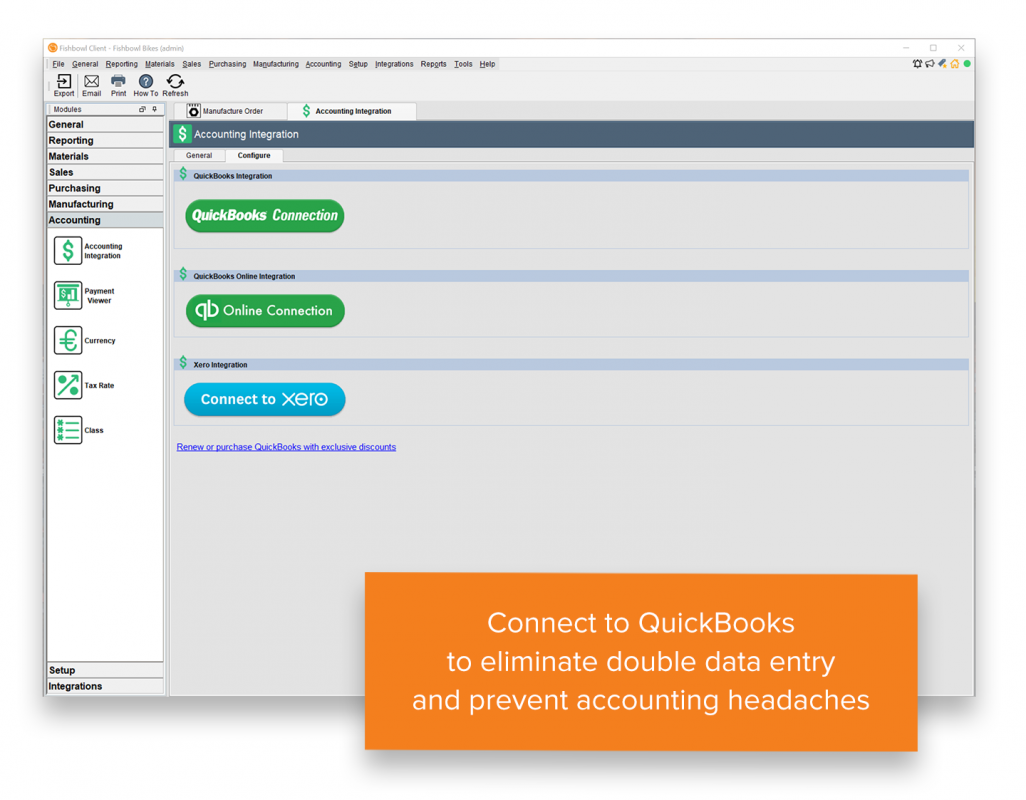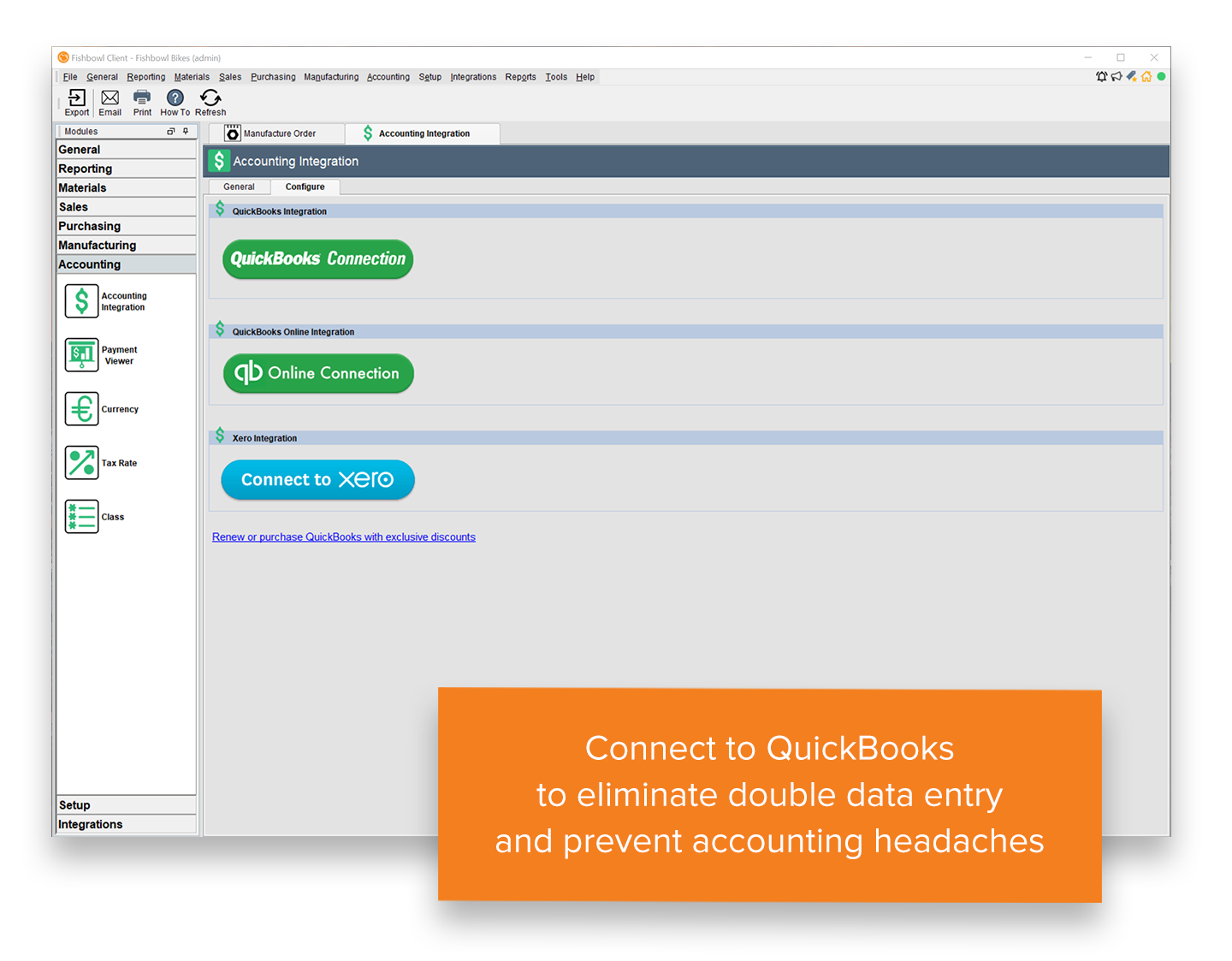 Connects FBW with QuickBooks Online and QuickBooks desktop solutions
Automatically updates inventory and accounting records
Increases data accuracy by eliminating double data entry
Lets users keep using the accounting software they're familiar with for years to com
Fishbowl Can Be Used With QuickBooks Pro and Premier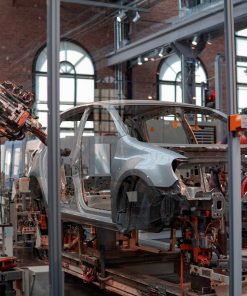 Many manufacturers use Fishbowl for job costing, tracking raw materials and finished products, scanning barcodes, generating bills of materials for sub-assemblies, and tracking inventory flow.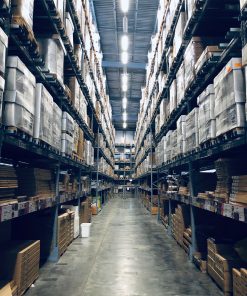 Many wholesalers and distributors use Fishbowl for drop shipping, consignment, location tracking, barcode scanning, and more.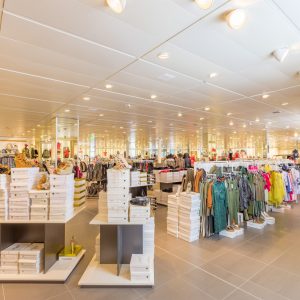 Fishbowl connects with many shopping carts and POS solutions to facilitate online sales. Automatically reorder points to keep your store well-stocked, plus multi-location tracking, barcode scanning, and the ability to attach product images to pick tickets.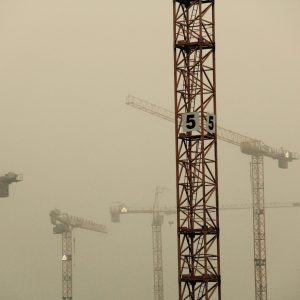 Construction companies depend on having the right number of materials in the right places to do their jobs. Fishbowl helps you track inventory, create quotes and turn those quotes into sales orders.
Organizations That Use Fishbowl